This is a sponsored post.  All opinions are mine.
Groupon Goods is An Awesome Source for General Shopping and Great Prices

I am a regular Groupon shopper.  I have been for a number of years.  I not only get goods at great prices, but I can shop 24/7 from the comfort of my own home.  A bonus is fantastic customer service!
The variety of goods available, is just about endless. From electronics to jewelry, kitchen and bath, women's clothing to toys and games. Shoppers are sure to find just what they need.
I don't travel a lot, but when I do, I want bags to look great AND be practical.  Recently I went searching for luggage on Groupon, and I found so many bags to choose from.  Being a  little bit on the OCD side of things, matching bags is a must for me.  It was so easy to find what I wanted.  On one day in  particular day, there were 73 sets at super discounts. 2 piece to 6 piece collections, in so many different colors and materials.  Soft sided, hard sided, regular wheels, spinner wheels, luggage for kids and so much more!
Buyers will find traditional styles, fun prints and designer styles, and pure whimsy.  I fell head over heels for these!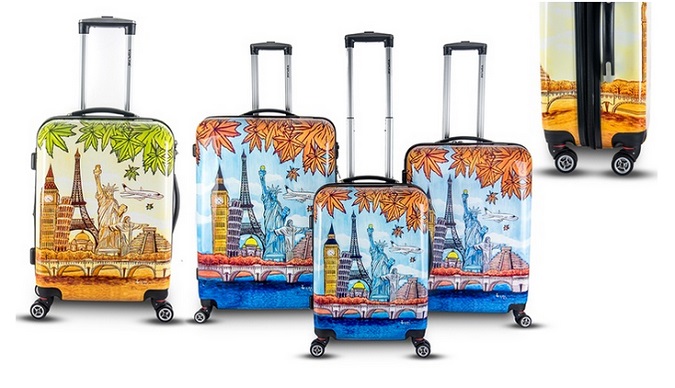 More on Groupon!
Customers will also find more than just luggage. Buyers can find all types of travel accessories, backpacks, briefcases and duffel bags, to name a few.  I love to pack my bags using organizing pieces.  The color of these speaks to me.
Ever been totally shocked when hit with overweight baggage fees?  I have, and to ensure that it won't happen again, I just purchased a Digital Luggage Grip Scale!
So head on over to Groupon and check out all the deals.
Connect with Groupon:  Facebook | Twitter
#Groupon #ad
Shopping Groupon Goods Equals Great Deals