BenQ Said Let There Be Light
And Light There Was!
And we're not talking about Christmas light…we're talking about computer task lighting at it's best. Who knew that a light could change your life…well, certainly make it a whole lot better!
As I've gotten older, I've come to appreciate good lighting more and more.  Especially as I work for hours on end, sitting in front of a computer – at all hours of the day and night.  I thought that I had a pretty decent desk lamp, but WOW – was I ever wrong!
When our ScreenBar e-Reading LED Task Lamp  from BenQ arrived, I don't know who was happier or more impressed – me or my husband.  These lamps are nothing less than AWESOME!
About BenQ
BenQ Corporation – a world-leading human technology and solutions provider driven by the corporate vision of "Bringing Enjoyment 'N' Quality to Life" to elevate and enrich the aspects of life that matter most to people today – lifestyle, business, healthcare and education. Set apart by the unique philosophy of "Because it matters", BenQ is committed to empower people today to live better, increase efficiency, feel healthier and enhance learning through people-driven, innovation-fueled products, services and solutions.
Features of the ScreenBar e-Reading LED Task Lamp
Auto dimming by built-in ambient light sensor
Specially designed clip makes the attachment onto monitors
Zero reflective glare off the screen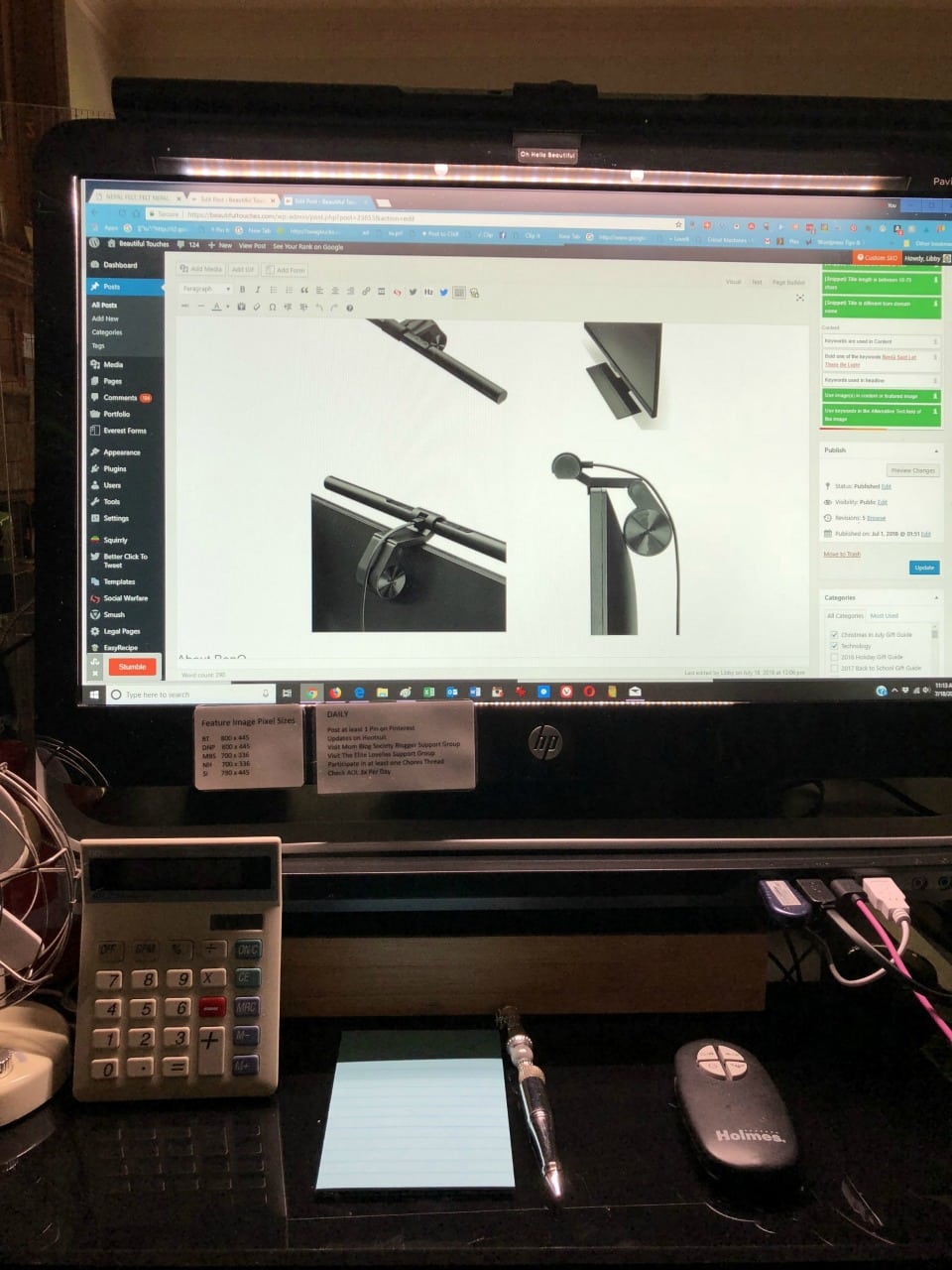 The price is extremely reasonable and the LED feature means a long life of use.  I've found that since using the BenQ ScreenBar e-Reading LED Task Lamp, that I've had less eye strain, and fewer headaches.. AND, I have to say it really looks awesome! I look at my computer and feel like a swanky executive.  Check out BenQ today.
Learn More and Connect With BenQ: Website | Facebook | Twitter