I Apologize Most Sincerely
First – I apologize most sincerely, for offending any of my readers.  I truly hope that you can find it in your hearts to forgive me…
Yesterday I wrote, what I thought was a somewhat tongue in cheek post, about British royalty, the naming of the new royal baby born earlier this week and some of the members of the royal family who are in succession to the throne. I received a few blog comments, which were congenial, but my "inbox" has been overflowing with, shall I say, very explicit messages in response to my publication.
This afternoon, I posted on Facebook, one of the mildest emails (divulging no name, email address or location of the sender), and asked what others thought of the post, and the reactions that came of it. After about an hour, I read over the replies , and then deleted my update and all the responses. Many were in support of my "right to free speech".  Several said that it was all just in fun, and that there was nothing wrong with what I said – BUT –  Just as many, if not more, chastised me for being too rude and disrespectful to the royal family and to the British people, as a whole.
In light of this, I have removed the blog post from Libby's Library.  For those of you who did not read it, I will assure you that I used NO vulgar language whatsoever, and posted no photos…just this "graphic".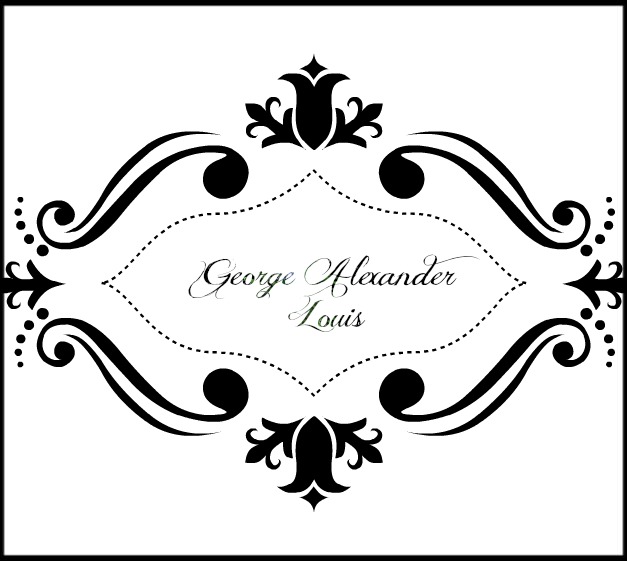 In the three years since starting this blog,  this is the only time, that I remember receiving this kind of reaction to a posting of mine.  Until now, the most volatile response I have received was a difference of opinion on medical procedure that was in a book that I reviewed. So, I must be honest and say that I've been taken aback at what has happened over the last 24 hours.
Many will say that I'm blowing this all out of proportion.  So what if some people didn't like what I had to say?  You need to toughen up, it's all water under the bridge.  Who cares what a few readers think.  Well, I probably do need to grow some thicker skin, and it would be best for my health and well being to forget the whole thing…but I'm finding it a bit hard to do. I've purposely kept Libby's Library as a non confrontational easy going place, for readers to come and read a review, enter a contest, and share the  ins and outs of my life. I wanted this to be a place where my readers felt like "back door friends".  Maybe it's time to pack up and move on to other adventures.  Time will tell.
Once again, to those whom I have hurt, I am truly sorry.
My Sincerest Apologies