Think SqwishLand this Holiday Season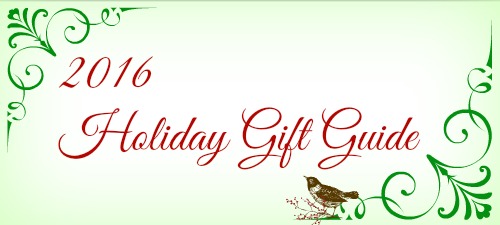 SqwishLand is where you can get the hottest new collectable toys for girls and boys ages 5 and up.  Collect and play in their safe online community with kids from all over the world. There is so much do to, kids will stay busy for hours.
Sqwishland in a Nutshell
Sqwishland is an online virtual world that caters to your child's vivid imagination. Derivative of the physical goods sold worldwide, Sqwishland allows children to create their own personal avatar, explore the world, safely meet new kids across the world, take care of their own pet Sqwishlander, and engage in an endless amount of quests. However, they must beware of the evil Sqwabbles that set out with the goal of tainting the good name that is Sqwishland.

SqwishLand Memberships

Kids can acquire in-game currency, Sqwash, by obtaining membership, purchasing them separately, or becoming a frequent visitor to Sqwishland. Acquiring Sqwash can enable them to purchase costumes for their avatar, feed and care for their pet Sqwishlanders, play exclusive games, and even buy themselves some scuba gear to take a plunge into Sqwishland's deep blue sea!
I received one of their most popular boxes – the Bulk Box. It contains 250 capsules filled with fun Sqwishy SqwishLanders.
Kids can also get cool Trophy Cases to display their collectibles.
About SqwishLand
With Sqwishland LLC selling almost 47 million units of their popular toys, they have now collaborated with FunGuy Studio to create an online world for the much loved collectors items. Inspired by the children themselves, the toys will now be labelled Sqwishland characters.

Purchasing their Sqwishland characters in the form of a capsule, from a retailer, they will be provided with a secret code for that character. This code will grant them access to Sqwishland, in which they will be able to; play with other children from around the world, play mini flash games, follow the missions and watch a story unfold, go to the Sqwinema and watch the latest Sqwishfilms, train, feed and play with your Sqwishland characters and much much more.
If buyers would rather stick with specific collections, they can purchase that way too.
Collector Series
Farm
Farm (Bundle)
Sea
Sea (Bundle
Buy SqwishBags
City
Farm
Forest
Jungle
Swamp
Polar
Sea
Sea (Glow) – Limited Edition
Jungle (Glow) – Limited Edition
Swamp (Glow) – Limited Edition
These would make great stocking stuffers, and what about for your child's classroom holiday parties.  They will have a blast collecting, trading and playing all the fun games.  Parents can help their children to sign up for an account. Registration to play is free, but there is also a premium membership that can be purchased.  We will be buying the 1 Year SqwishClub Membership for our grand daughter as one of her Christmas Presents this year (which includes 50k Sqwash) –  at just $25, I think it's a great bargain.  Parents, grandparent, aunts and uncles can also purchase Monthly Memberships or 6 Month Memberships. SqwishLanders can be bought online or from vending machines and in retail stores.
Connect with SqwishLand:
Shop
|
Facebook
| Twitter
Disclaimer:
Please not that we have received product from the Company for review purposes only. I was not paid to endorse it.All the thoughts and words in this post are my own opinions.
SqwishLand for Holiday Giving