My Garden – Another Update
My Garden has been growing, so here is another update.
Yes, my garden has been growing, but oh how the heat is taking it's toll on it.  I'm beginning to think that next year, I will only plant an early spring and late fall garden.  It's very frustrating.  Either my plants don't get enough water or they get deluged from rain.  The inconsistency is causing my tomatoes to crack, and my melons go rot.  So sad to see all our hard work undermined by Mother Nature.
This pretty little watermelon turned to mush in a matter of just a few days.
Here's what my cucumbers look like in the late afternoon / early evening, after they've been watered.
My cucumbers look like this, by 10 the next morning.
Even my beautiful sunflowers are suffering.  We got torrential rains at the end of last week, and they just got too much water. They still have plenty of blooms, but their poor leaves:-(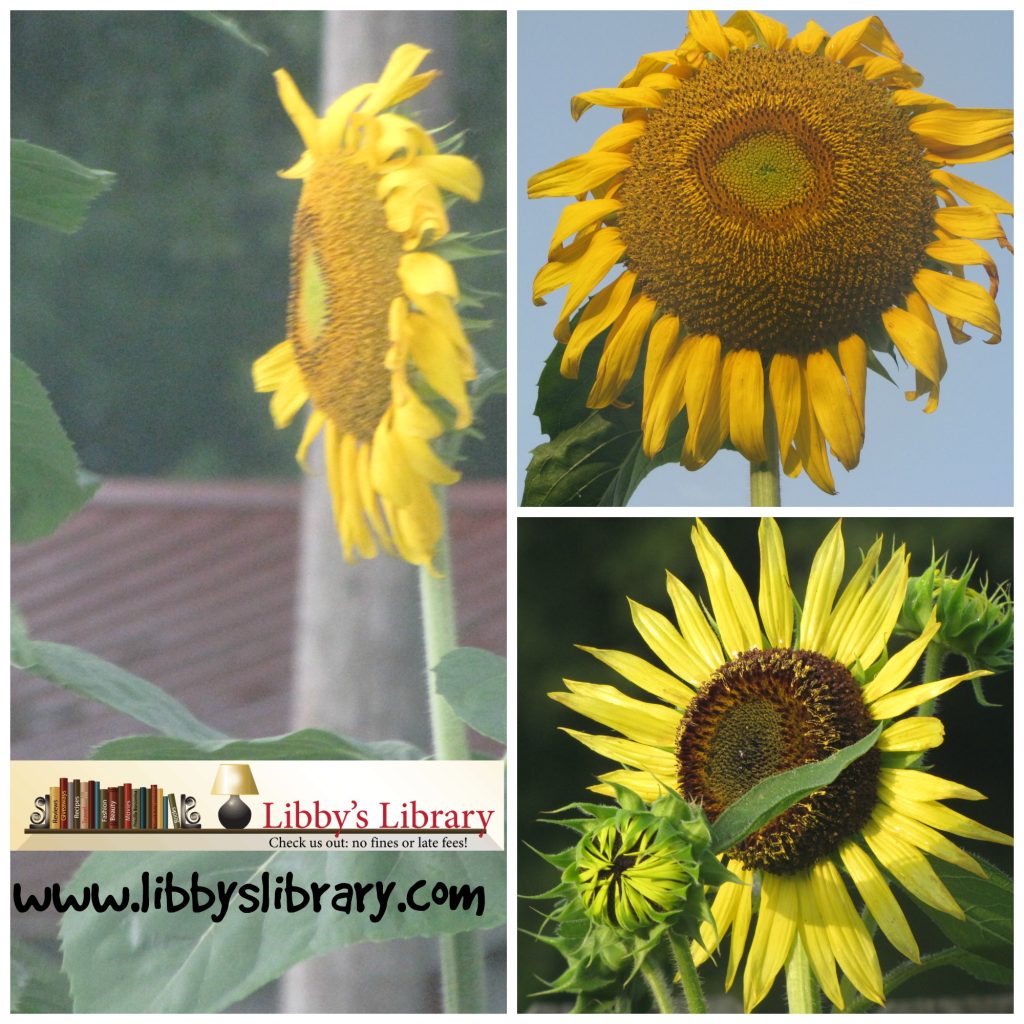 It's getting harder and harder to take decent photos because the extreme difference in temperature from the inside of the house, compared to outside, causes the lens to become foggy.  If I wait until the camera has adjusted to the heat…I'm too hot to hold the flippin' thing.
5 minutes before this photo was taken, it was raining so hard that the flowers were bent over sideways.  Then the rain stops and the heat turns the backyard into a sauna.
I am no master gardener, but I am learning from my mistakes.  We planted way to many plants, so the crowding is causing problems.  We waited to long to start our garden this year, and I think that we need to find a better alternative for fertilizing and bug control.  I have ordered my supplies to build a worm tower, and I have Red Wigglers and Lady Bugs coming at the end of the week or early next week.  I'll be sure to post.  I have a grandson coming and we are going to have so much fun!!!
Now if I can just keep from cutting off any fingers while putting the tower together {sigh}
Check out my other Garden Posts
How Does My Garden Grow – https://beautifultouches.com/2012/05/how-does-my-garden-grow.html
This Years Garden – https://beautifultouches.com/2014/04/years-garden.html
Mary Mary… – https://beautifultouches.com/2014/05/mary-mary-quite-contrary-garden-grow-2.html