Disclosure: I received the Eglu Go UP Chicken Coop from the Omlet Company for review purposes only. All thoughts and words in this post are my own and I was not paid to endorse it. I am only voicing my opinion about this product.
The girls are here and I'm enjoying every minute of being a brand new backyard farmer! They settles right down inside their Eglu Go UP Chicken Coop. 
You can read more about the coop————> HERE.
So, without further ado, let me introduce you to the newest members of our family- Gertrude and Penelope.
Meet the Girls Enjoying Their Eglu Go UP Chicken Coop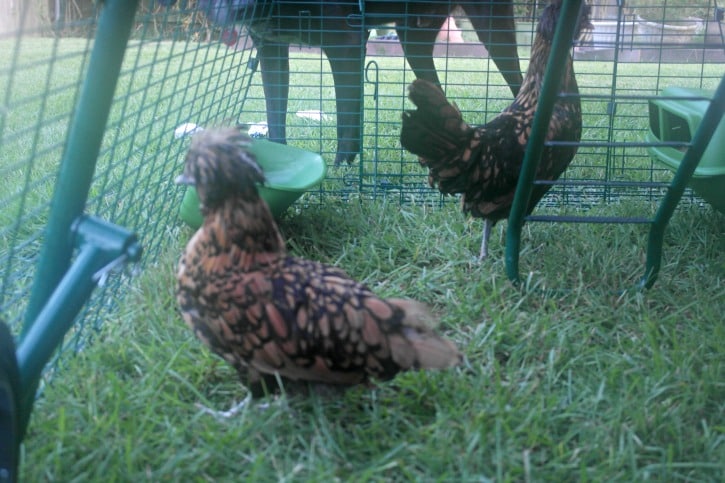 Surprisingly, neither Gabe nor Poe has barked at them.  They are curious and have sniffed around the coop.  Poe will lay down in the shade bedside the coop and watch them for long periods of time.  He seems to be fascinated by them.  Gabe, on the other hand is a bit indifferent. He will just saunter over, check to see that they are ok, and then he's off to sun himself by the back porch.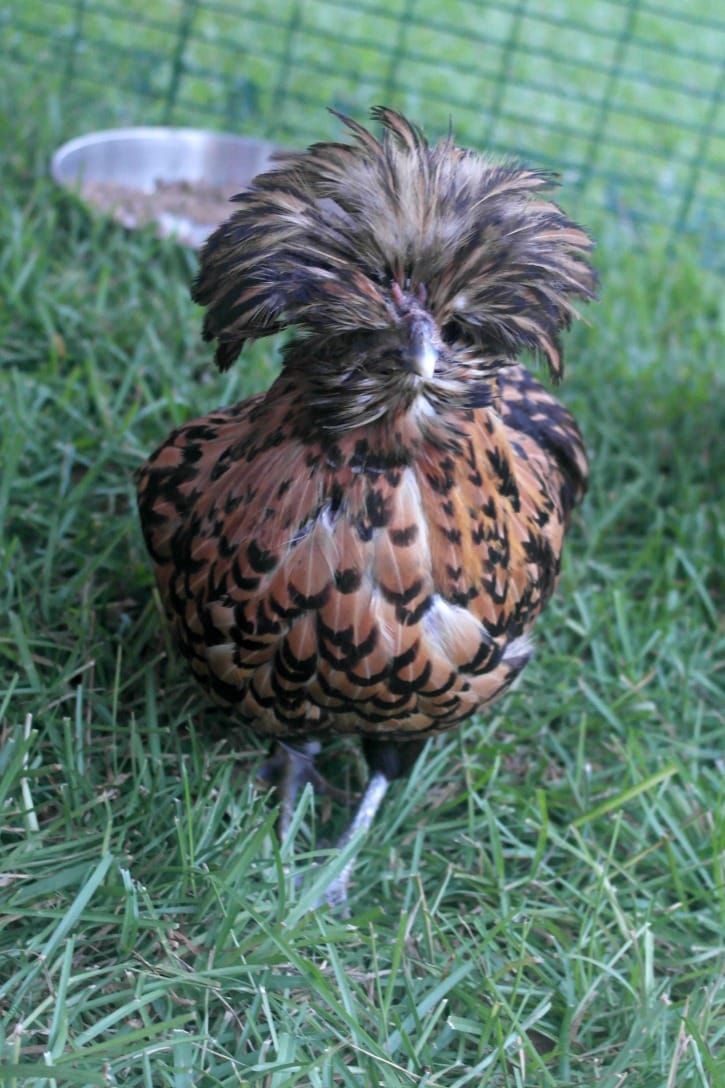 Getting them late in the afternoon on a drizzly day might not have been the best of ideas, but things worked out..  They rode home in a large box on the back seat.  We stopped a couple of times to check on them, and they were snuggled up together, muttering a bit to one another.  After a quick scratch around the neck, we went on our merry way.  It was about a 45 minute drive back to the house.  I had their coop ready, so we took them straight out back and placed them inside with the door open to the "run".  It took them about 20 minutes to climb down and check out their feeder and waterer.
No eggs have been laid yet, but that isn't alarming in the least.  It can take up to a week or more, for them to settle in and start laying again.  You can be sure that photos will be shared!
Meet the Girls Enjoying Their Eglu Go UP Chicken Coop