Kuru Footwear Make Our Feet Happy
Disclaimer: Beautiful Touches has received products from Kuru Footwear to facilitate this posting, which is a part of our series of Gift Ideas and Buying Guides.  No monetary compensation has been exchanged.  All opinions are those of the author.
My husband and I both have issues with our feet.  He has almost no arch, and I have broken my right foot on two separate occasions. He needs extra arch support and I need extra "toe box" room because of scar tissue and metal from surgery.  Finding shoes that fit and are comfortable has not been easy, and certainly has not been cheap.  While I would not call Kuru's footwear cheap, they are very cost effective compared to what we have purchase in the past.  I feel they are very cost effective, especially considering that they are extremely high quality.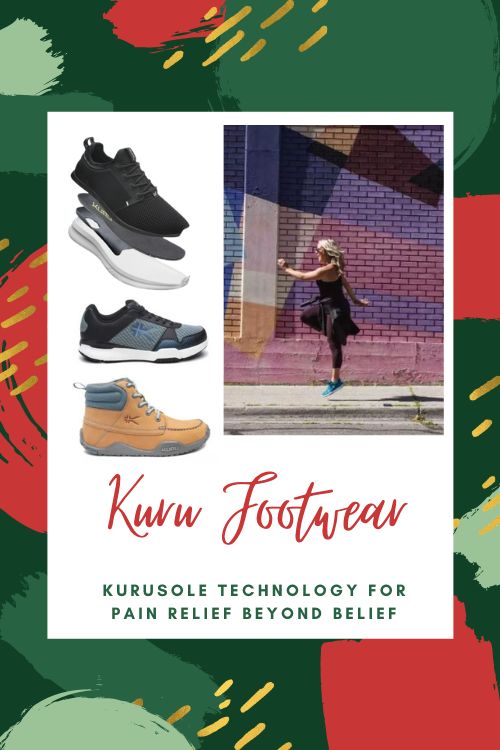 Info from Kuru Footwear
KURU promises the world's most comfortable mens shoes and womens shoes, ensuring maximum comfort and superior support. Our patented KURUSOLE technology adapts to your feet and cradles your heel for unprecedented comfort and cushioning.

Optimized for comfort, KURU shoes bring joy into everyday activities for thousands of people just like you. Experience a quality of life never before realized with our comfort shoes for work, sports, or casual wear.

KURU has transformed the lives of hundreds of thousands previously suffering from foot pain. Something so powerful it can banish away foot pain is more than a shoe—it's a KURU

World's most comfortable shoes with KURUSOLE technology for pain relief beyond belief. Wear them for Trail, Travel & Town.
Shop for men or women's shoes via Category, Type of Foot Pain, Activity, or Career.  Then further your search by choosing specific needs:
Anti-Slip
Arch Support
Broad Toebox
Cold Weather
Heel Pain
Plantar fasciitis
Vega
Warm Weather
Medium or Wide Width
Color
Size
So I searched for Sneakers & Tennis Shoes / Broad Toebox / Plantar Fasciitis / Wide Width / My Size, and here is the pair that I chose from the suggestions offered.
My husband needed a pair of sneakers in size 12.  He searched Sneakers & Tennis Shoes  | Arch Support | His Size.  These are the shoes that he decided on.
Our shoes will arrive at your door in a matter of days, and our feet are thanking us!
What if your aren't happy with your purchase – need a different size or style?
"We get it. Buying shoes online can seem risky. That's why we offer a 'No-Hassle' policy to ensure you get the perfect KURU fit."
A sturdy box will be included should you need to return or exchange your shoes (in the US) for any reason. Basically if you are in the US you can return/exchange at no cost to you for up to 45 days from your original order date, if shoes are returned in their original condition*. Find the complete return/exchange policies HERE.
So, head on over to Kuru Footwear, and check out all they have to offer.  Be sure to leave a comment letting us know what you think!
Learn More, Follow, and Shop Kuru Footwear: Website | Facebook | Twitter | Instagram | Pinterest | YouTube