Superheroes Come in All Ages, Shapes and Sizes!
This shop has been compensated by Collective Bias and its advertiser.  All opinions are mine alone.
Superheroes come in all ages, shapes and sizes. 
(Mine is 6ft. with red hair, and he loves M&M'S®  candies!)

Even though he is quite content to sit back, relax, watch a great movie  (like Captain America 2: The Winter Soldier), while munching on a bag of M&M'S®, every now and then, I like to make him him something a little more special to snack on.  He does love chocolate chip cookies, so that's easy enough.  I just substitute Mini M&M'S® for the chocolate chips and he's in noshing heaven.
We went to Walmart and picked up some M&M'S® a couple of weeks ago, along with the movie Captain America 2:The Winter Soldier.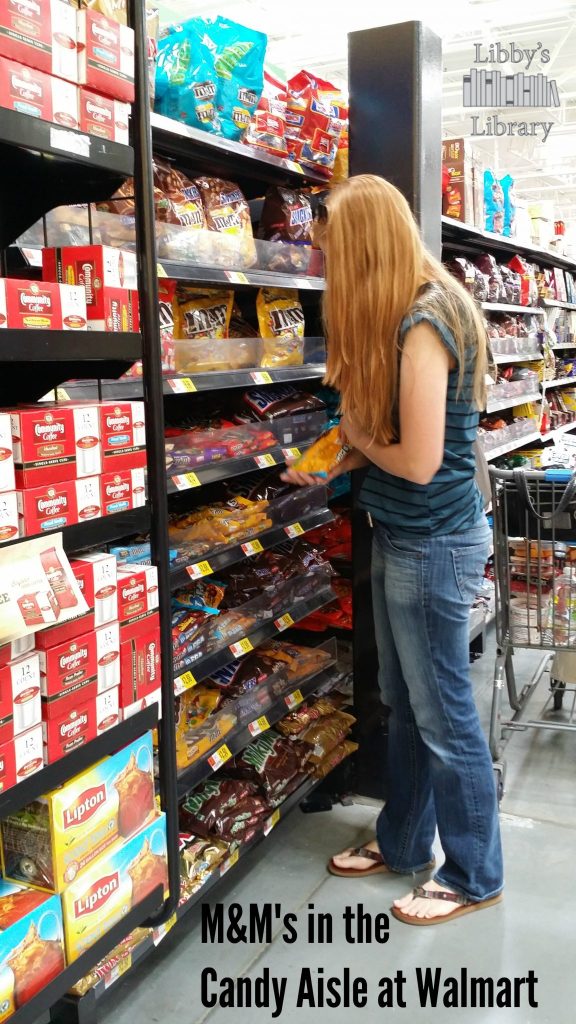 While we were there we checked out the fun Marvel Retailment that was set up in the Bakery!

They had coloring sheets for the kids, along with their choice of cupcakes – everybody loves cupcakes!
We like to purchase DVD's because my husband will watch a movie over and over and over again. I have a feeling that this one will be a recurring Friday Night – Stay at home Date , for a long time to come.  So that the man can keep up his super strength, I have to keep his tummy full, so off to the kitchen to bake some cookies!
Superhero M&M's Cookies
2 1/4 cup all purpose flour
1 tsp/ baking soda
 1 1/2 sticks butter
3/4 cup brown sugar, tightly packed
1/4 cup white granulated sugar
1 small box instant vanilla pudding
2 eggs
1  1/2 tsp. vanilla extract
1 bag of Mini M&M'S® Candies
In a large bowl, stir together the flour and baking soda – no need to sift.
In another large bowl, with your mixer on a medium speed. cream the butter and sugars. The secret to making great cookies, besides using quality ingredients – is to really cream the butter and sugar well!  Add the dry pudding mix and continue to beat until everything is well blended. Add the eggs and the vanilla and keep on beating.  Now, slowly (very slowly) add the flour/baking soda mixture.
If you didn't add the flour slowly, stop and clean up the mess!
When everything is completely mixed, slowly add in the Mini M&M'S® either with your mixer on the lowest speed, or by hand (or if you like, use Plain or Peanut M&M'S®) Use a small scoop to make balls that are about 1″ in diameter.  Place on  a lined baking sheet ( I use a silicone mat, but parchment works well, too ) about an inch and a half or two inches apart.  Bake in an oven that has been preheated to 35o degrees., for 9 – 11 minutes.  In my oven 9minutes and 20 seconds bakes the perfect cookie. The cookies should be a light golden brown. Remove cookies from baking sheet and cool on wire racks.
These cookies stay fresh for days, and freeze well.
ENJOY with YOUR SUPERHEROES!
[Tweet "Check out this #HeroesEatMMs Cookie Recipe  @LibbysLibrary #shop"]
Head on over to Walmart and pick up some M&M'S® for your superheros, and while you're there, grab a copy of
Captain America 2: The Winter Soldier, on DVD!
Remember to print out a money saving coupon for your M&M'S® purchase.
  #HeroesEatMMs #CollectiveBias