Travel Fun with Thirty-One
Disclosure: Product was received from Thirty-One Gifts for review purposes only. All opinions in this post are my own and I was not paid to endorse it.
They have so many products that make traveling so much easier, and they add a whole lot of flair.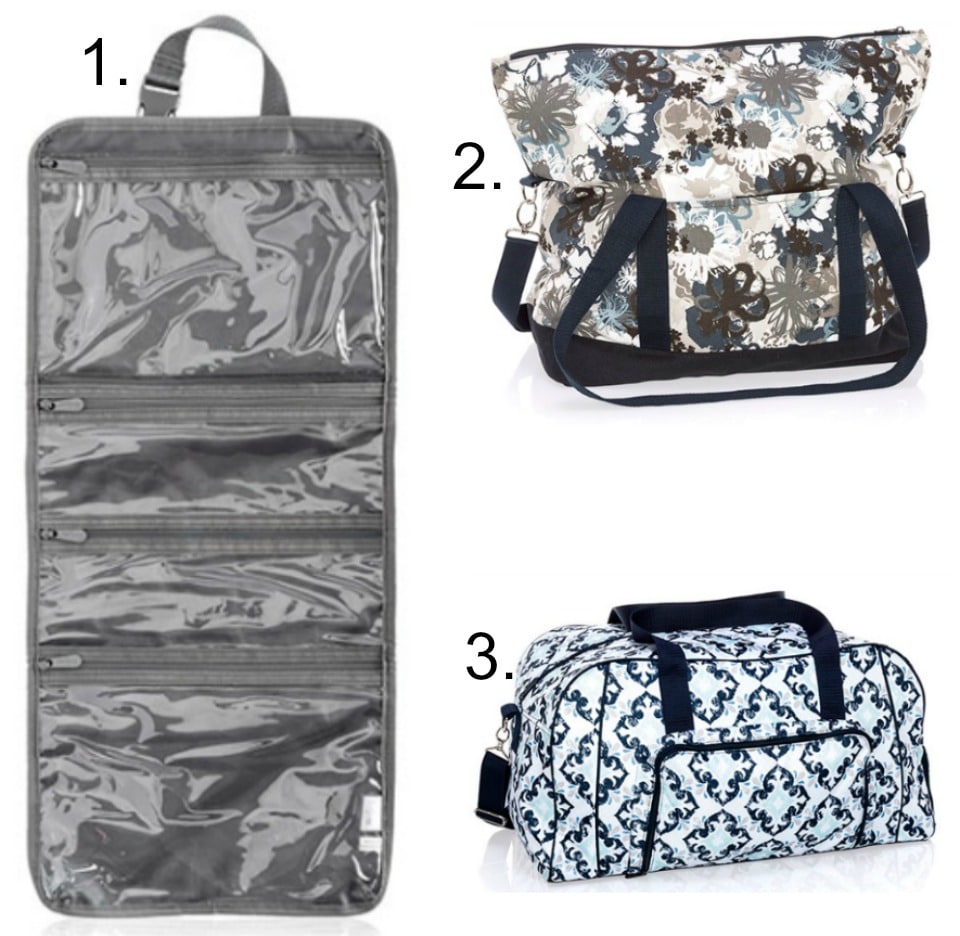 24/7 Cases
Duffle Bags
Glamour Cases
Fold-Over Weekenders
Hanging Traveler Cases
Retro Metro Weekenders
Fold U0 Family Organizers
Patterns for gals and guys.  Mix or match to your hearts content.
About Thirty-One Gifts
Thirty-One Gifts is one of America's fastest-growing direct sales companies.

Our products are both stylish and functional—from beautiful handbags and purses to handy storage totes, baskets, stationery and more, there is something for everyone.

And most of our products can be personalized to make your own unique statement. Visit our website to be connected with a Thirty-One consultant who can show you our collection, or maybe even think about selling Thirty-One yourself!
Each piece is deigned with your needs in mind. Take them on the road or rails, sea or sky.The world is your oyster and Thirty-One Gifts in your pearl. Patio Pop is one of my favorite patterns, but maybe you prefer Sparkling Squares or Ditty Dot is more to your liking.
And there are more items that are great for travel besides the ones that I mentioned above!  There are totes in lots of different sizes.  The All-in Organizer Tote is one of their top sellers.  Get one for each of the kids.  Just the right size for a few books, drawing pads, crayons, small toys, a water bottle and some snacks. Perfect to keep in the back of the car to keep "ARE WE THERE YET"  to a minimum. The Beach Ready Tote is exactly that!  The Crossbody Organizing Totes have so many uses and you just cant' beat a Deluxe Utility Tote for larger items.
To keep those lunches and snacks cold, they've got thermal bags in so many sizes.
Check out their GREAT JULY SPECIALS
Learn More and Connect With Thirty-One Gifts:  Shop | Facebook | Twitter | Instagram | YouTube | Pinterest